Diddy's daddy duties are never-ending, but the proud father s own classic hit "Stop! In the Name of Love,"  the proud father shared a little behind the scenes footage of his family getting ready for Diana Ross' recent 75th birthday bash in Los Angeles.
The video clip, which the rapper calls an episode of Diddy +6, features "The Combs Sisters" as they prepare for their big debut. "We choreographed the dance so no credits to anyone else besides us," one of the twins said. "And Diana Ross for making the song, obviously."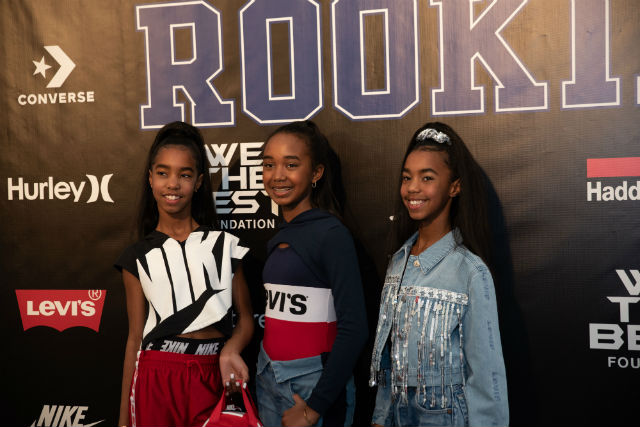 The video also shows a teaser of Diddy's solo "Mo Money Mo Problems" performance where he interrupts Ross as she sings "I'm Coming Out." "Mo Money Mo Problems" samples the Ross hit so the two songs obviously flowed together effortlessly. At the end of his performance, Diddy said, "This is a huge night. This is queen Diana," before kneeling on the ground and bowing at her feet.
Then, the clip goes on to the congratulatory claps, hugs, and high-fives backstage after "The Combs Sisters" performance with Ross. "I done seen a lot of things, you know what I'm saying?" Diddy said. "Y'all naturals…y'all went dead center to the front. That's what Combs' do!" he continued. "Y'all were standing in front of Diana Ross on 'Stop! In the Name of Love' and y'all made it the Combs' show! And I loved every minute of it."