Judith Leiber, the designer behind fashion's most ornate minaudières, passed away at the age of 97 on Saturday in New York, WWDreports. The designer died just hours after the death of her husband of 72 years, Gerson Leiber, also aged 97. Both Leibers died of natural causes at their home.
Notorious for her handcrafted, crystal clutches, bag designer, her  work was favored by celebrities and multiple First Ladies. Hilary Clinton and Barbara Bush were amongst the First Ladies enamored by the Budapest-born artist, whose pricing was no stranger to the four and five-figure range.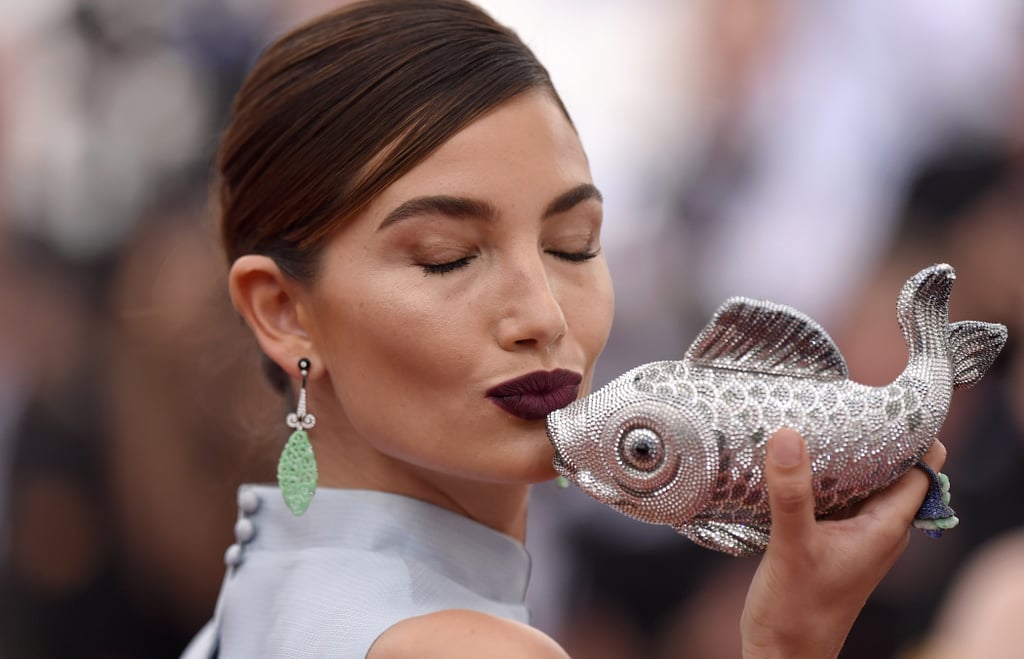 Leiber's beaded designs, referred to as fabergés by her niche following, came in the shape of foods, animals, in addition to an array of a-typical handbag designs.
Her work has also been displayed at a wide range of museums including The Smithsonian and The Metropolitan Museum of Art.
Born in 1921 in Budapest, Hungary, Leiber was a Holocaust survivor who moved to the United States at the end of World War II right after marrying Gus Leiber. Her experience hiding in a crammed apartment in order to survive the Holocaust helped inspire her future career in design, "There were 26 people in a one bedroom apartment. It was pretty terrible. I designed handbags in my head to get through the misery," Leiber told BAZAAR.com.
After selling handmade bags to members of the armed forces in Hungary, Leiber went on to work for several handbag manufacturers in New York before launching her own namesake brand in 1963. Ten years later, she became the first woman in her field and first accessories designer to win a Coty award. In 1993, she then won the Lifetime Achievement award from the Council of Fashion Designers of America—marking the first time the award was given to a handbag designer.
In 2005, The Leiber Collection Museum opened in East Hampton, New York. The space showcases both the works of Judith and Gerson Leiber, who was an abstract painter. The grounds, which include six acres of ornate sculptural gardens, display many of Leiber's most luxurious handbags from the past several decades—many of which sold for upwards of $4,000 and $5,000.
Leiber met her husband, a former sergeant turned abstract painter, in Hungary during World War II.