Peru captain Paolo Guerrero has been banned from playing at the World Cup because of a positive doping test.
The Court of Arbitration for Sport says it has upheld an appeal by the World Anti-Doping Agency to extend Guerrero's six-month FIFA ban, which expired this month.
CAS says Guerrero will be banned for 14 months, until January.
The 34-year-old Guerrero was set to captain Peru at its first World Cup appearance since 1982.
Guerrero tested positive for benzoylecgonine, a metabolite of cocaine, at a World Cup qualifying game against Argentina in October.
His lawyers argued the stimulant had not been performance enhancing, and was accidentally consumed in contaminated tea.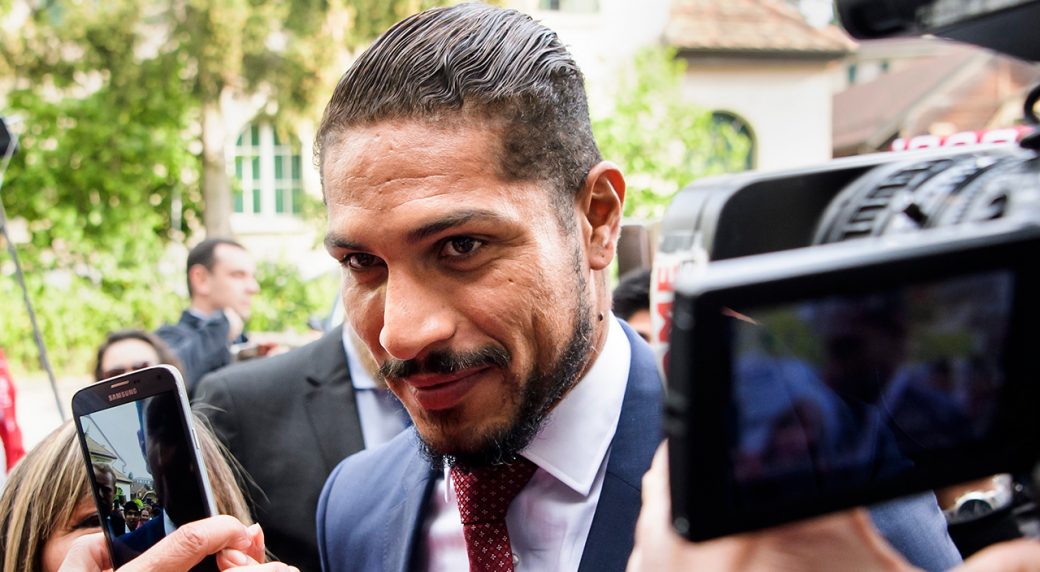 The court said its judging panel "also accepted that he did not attempt to enhance his performance by ingesting the prohibited substance."
"However, the Panel considered that the Player did bear some fault or negligence, even if it was not significant, and that he could have taken some measures to prevent him from committing the (doping violations)," the court said.
FIFA initially suspended Guerrero for one year through Nov. 3. It reduced the ban in a fast-tracked appeal last December which clearing him to play at the World Cup.
Two weeks ago, the former Bayern Munich player returned to play for his Brazilian club side Flamengo.
Guerrero scored his first goal on Sunday since the suspension, a header in Flamengo's 3-2 defeat at Chapecoense in the Brazilian championship.
After the match, Guerrero said: "There is no reason for me to be suspended, I did nothing wrong and I trust the court to make the right decision."
Source: si.com