The Hollywood actress Erika Christensen announced on Instagram Thursday night that she is pregnant and expecting her second child with Cole Maness.
"ALL ABOUT THE ANGLE. #swipe #secrets," she shared with her followers while wearing a red jumpsuit that showcased her baby bump.
https://www.instagram.com/erikachristensen/?utm_source=ig_embed
And if that wasn't enough confirmation, Erika's daughter Shane was photographed in mom's Instagram Stories wearing a "big sister" t-shirt. And yes, Cole shared a photo on his account from a recent doctor's appointment that included his wife getting an ultrasound.
"This," Erika captioned her photo with an arrow pointing to her stomach. "And I didn't just eat a burrito."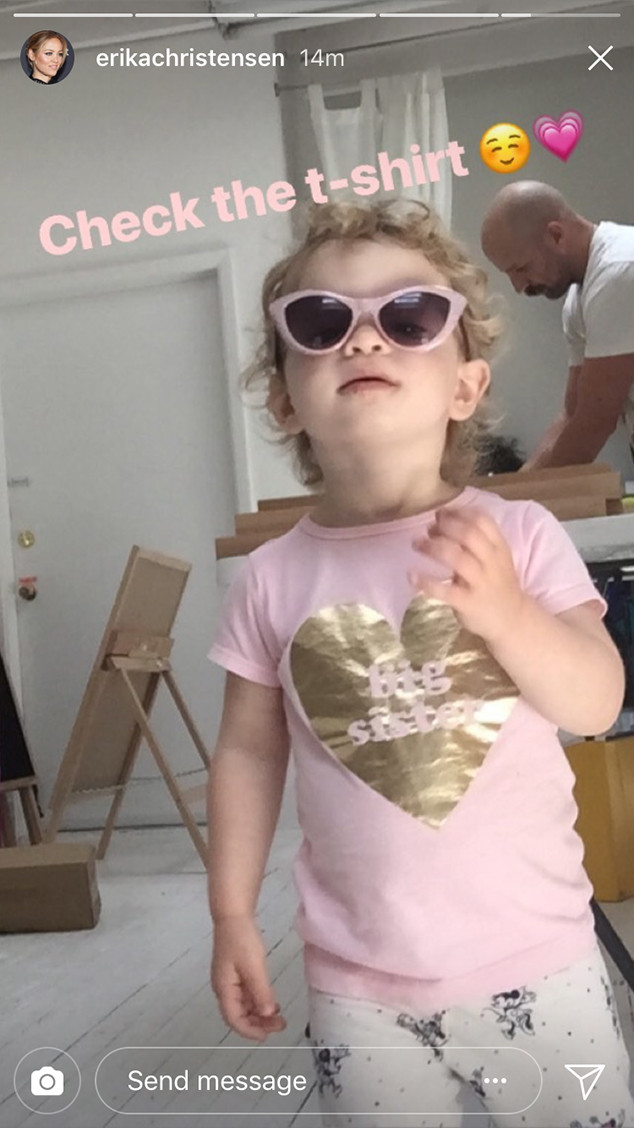 Ever since becoming a mom in the summer of 2016, the Parenthood star has documented the joys of raising a growing baby. Whether it's casual trips to the park or neighborhood grocery store, Erika can't help but enjoy any and all mother and daughter time.

Erika also took time on Mother's Day to express gratitude for both her mom and daughter for all the lessons they have provided.

"And now a moment of gratitude to my girl for swooping in and bringing her infectious joy and curiosity into our family, and for helping me learn how to be a mama," she shared on Instagram. "Happy Mother's Day to all the teachers and the lovers and leaders who are helping wear that mother hat whether they even realize it or not. #mothersday."